Last Updated: August 16, 2023
Grey jeans are a versatile and stylish choice for men's outfits. Whether you want to achieve a casual, smart-casual, or formal look, grey jeans can be the perfect foundation for your outfit.
In this article, we will explore few stylish grey jeans outfit ideas for men, along with tips on how to style them, the best shoes and accessories to pair with grey jeans, and how they compare to other denim colors. We will also take a look at celebrity-inspired grey jeans outfits.
Let's dive in!
How to Style Grey Jeans for a Casual Look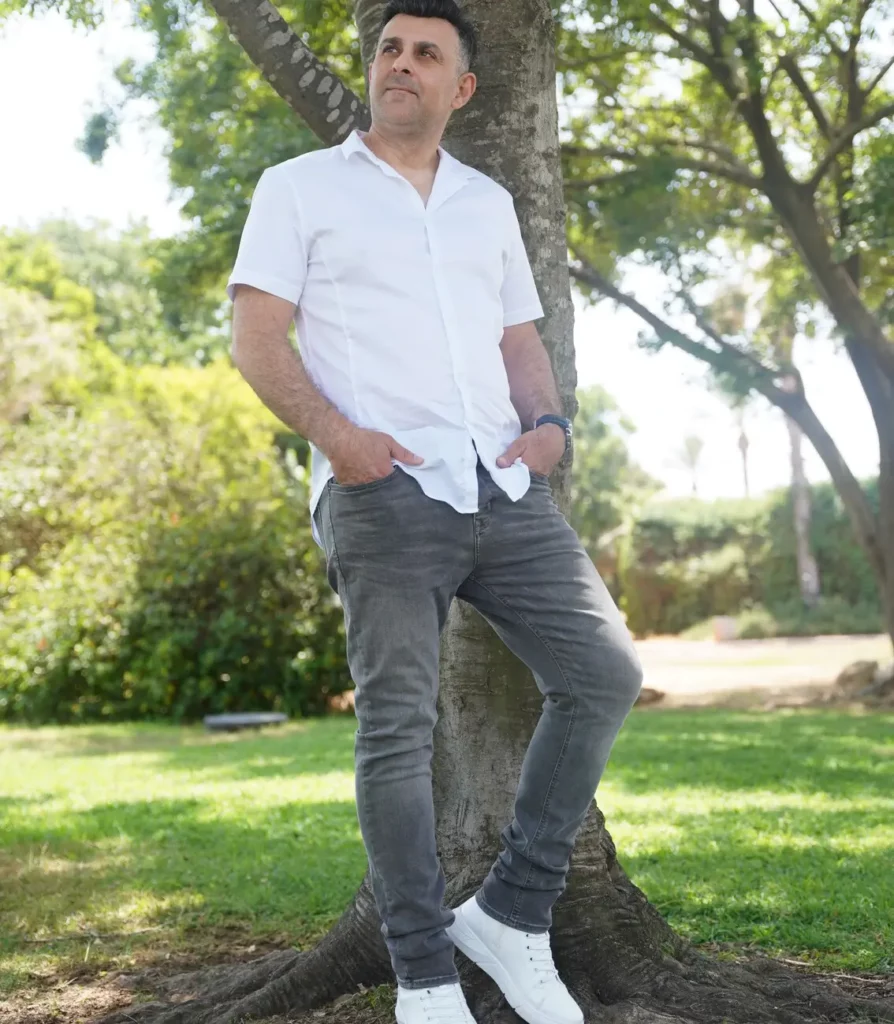 When it comes to creating a casual look with grey jeans, the key is to keep it simple and relaxed.
Here are some tips to style your grey jeans for a casual outfit:
Pair your grey jeans with a basic white or black t-shirt for a classic and effortless look.
Add a denim jacket or a bomber jacket to layer your outfit and add some texture.
For a more rugged look, opt for a flannel shirt or a plaid button-down.
Complete your casual look with a pair of sneakers or canvas shoes.
Remember to choose the right fit for your grey jeans. Slim or straight leg cuts work well for a casual outfit.
The Best Shoes to Pair with Grey Jeans
Choosing the right shoes can elevate your grey jeans outfit.
Here are some shoe options that go well with grey jeans:
Sneakers: Sneakers are a versatile choice that can be paired with almost any casual outfit. Opt for white or black sneakers for a clean and modern look.
Loafers: They offer a more sophisticated touch to your outfit. Choose suede or leather loafers in brown or black.
Boots: For a rugged and stylish look, pair your grey jeans with boots. Desert boots or chelsea boots work well for a casual or smart-casual outfit.
Oxfords: If you're aiming for a more formal look with your grey jeans, oxford shoes are a great choice. Opt for black or dark brown oxfords.
Experiment with different shoe styles to find the ones that match your personal style and the occasion.
Must-Have Accessories for a Complete Grey Jeans Outfit
Accessories can add a finishing touch to your grey jeans outfit.
Here are some must-have accessories:
Remember not to overdo it with accessories. Keep it balanced and choose pieces that enhance your overall look.
Grey Jeans Versus Other Denim Colors: Which is More Versatile?
Grey jeans are known for their versatility, but how do they compare to other denim colors? Let's take a look.
| Denim Color | Versatility |
| --- | --- |
| Blue | Blue jeans are a classic choice and can be dressed up or down. They are versatile but may not be as modern and unique as grey jeans. However, there are plenty of great light blue jeans outfit options for men. |
| Black | Black jeans offer a sleek and edgy look. They are versatile like grey jeans but may give off a different vibe depending on the outfit. |
| White | White jeans are perfect for a fresh and summery look. However, they may be less versatile than grey jeans as they require careful styling. |
While all denim colors have their own charm, grey jeans provide a modern and versatile option that can be easily styled for various occasions.
Dressing up Grey Jeans for a Formal Occasion
Grey jeans can be dressed up for a formal occasion with the right styling.
Here's how to achieve a formal look with grey jeans:
Accessorize with a tie or a pocket square for an extra touch of sophistication. Remember to ensure that your grey jeans are well-fitted and in good condition for a formal occasion.
Celebrity-Inspired Grey Jeans Outfits for Men
Looking for inspiration from celebrities? Here are some grey jeans outfit ideas inspired by popular men's fashion icons.
Ryan Gosling
Pair your grey jeans with a fitted black t-shirt, a slim fit leather jacket, and Chelsea boots for a sleek and stylish look.
David Beckham
Opt for a smart-casual look by combining your grey jeans with a blazer, white button-down shirt and brown loafers.
Chris Hemsworth
Get a casual and rugged look with a grey jeans and a flannel shirt, layered with a denim jacket and completed with boots.
Take inspiration from these celebrity styles and adapt them to your personal taste and occasion.
Expert Advice
When it comes to styling grey jeans, remember to experiment with different combinations and find what suits your personal style best. Don't be afraid to take inspiration from fashion influencers and celebrities, but always add your unique touch to make the outfit truly yours.
Additionally, pay attention to the fit of your jeans. A well-fitted pair can make a significant difference in how your overall outfit looks and feels. Tailoring may be necessary to achieve the perfect fit.
Lastly, confidence is key. Wear your grey jeans ensemble with confidence, and you'll look and feel great!
Frequency Asked Questions
Can grey jeans be worn for formal occasions?
Yes, grey jeans can be dressed up for formal occasions. Pair them with a dress shirt, blazer, and dress shoes for a polished look.
Are grey jeans suitable for casual outfits?
Yes, grey jeans are perfect for creating casual outfits. Pair them with t-shirts, sneakers, and jackets for a laid-back look.
What color shoes go well with grey jeans?
Shoes in neutral colors like white, black, brown, or tan go well with grey jeans. Consider the occasion and your outfit's color scheme when choosing the right shoes.