This post contains affiliate links, so we may receive a small commission on any purchases through these links. See
Our Affiliate Policy
for more info.
Last Updated: August 1, 2023
Today there are more than 100 kinds of hats to choose from. Hats have moved beyond function and now serve as a stylish essential in every man's closet. Additionally, they are expressive and have a catalogue of options made for specific situations like any other fashion piece.
In this guide, we'll dive into the types of hats men need to know if they want to take their style to another level. Additionally, some extra style tips on how to effortlessly get the best out of all your hats.
Straw Hats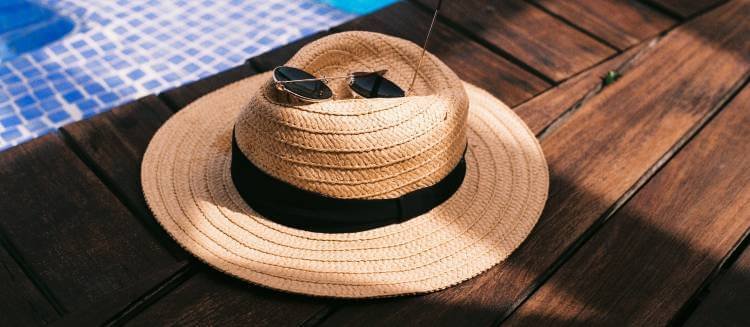 Want the iconic beach look? Straw hats are the way to go. They are perfect for sunny days on the beach and can dress down any outfit for a chilled-back vibe.
For a day look, these hats are best matched with breezy button-up shirts and light colors. If looking to wear a straw hat during the night, it's best to pick a darker color of straw and match it with some dark blues and maroon button-ups.
Fedoras
Channelling your inner 1920's suave businessman? Fedoras are what you're looking for. They are recognized worldwide today and instantly add a touch of classy edge to any outfit.
Fedoras generally complement business looks, but today you can see them dressing up any casual outfit. From suits with leather dress shoes to casual jeans with a button-up, these hats have an incredible power to not only blend well with any dressed-up outfit but take any casual look to another level.
Bowler/Derby

Want to add a unique edge to any dress suit? Bowler caps will do the job. These are best recognized through celebrities such as Charlie Chaplin, are icons and are mainly designated for fancier outfits, such as dress suits and business attire.
It originated from derby riders and their need to have a low-sitting hats in the UK. Soon it quickly became Americanized, and gentlemen who felt a solid connection to derby would wear these hats – hence where the name "Derby" was coined.
Bowler hats are best used when you have to dress up your outfit but want a unique flair. These hats have an older-time look and will take you from a regular gentleman to a highly esteemed English man.
Boater

Looking for a hat to wear for that summer wedding? The Boater may just be what you're looking for. These usually have a decorative band around the head but are also made of neat-looking straw, which allows for dressing down an outfit without making it too casual.
When worn, they can be tipped to the side for a stylish and modern look. Boater or skimmer hats best compliment light summer attire and semi-formal looks.
Panama

Looking for an elegant boost to a summer outfit? A straw panama hat is the one for you. Aside from adding moderate sun protection, Panama hats are a stylish mix of a fedora and straw hat that can add an exotic flair to any outfit.
They have a short brim which makes them ideal for those with rounder and more prominent faces. When looking at any straw hat, it's essential to choose quality – the tighter and the firmer the weave is, the longer it will last and the more elegant it will look.
Homburg
Looking for yet another alternative to a Fedora? The homburg is a popular choice. A homburg hat shares an incredibly similar crown to the fedora and trilby, but like the trilby sets itself apart in its brim.
The brim of a homburg is rounded up and creates a more sophisticated look than the modern fedora or edgy trilby. It is best recognized through the "Godfather" and will add a level of maturity to any semi-formal or formal outfit.
Trilby

Does a fedora not quite fit your outfit? Trilby may be the best alternative. Known for its very close look to a Fedora, a trilby's brim is what sets it apart.
The brim of a trilby compared to a fedora is severely pointed down and has a distinct look. A trilby, like a fedora, is excellent for dressing casual looks up and can be best paired with any semi-formal outfits such as vests and dressier button-ups.
Pork Pie
Tired of the same old felt hat? Pork pies can add a distinctive and hipster look to your outfit. Like trilby, pork pies can be compared to fedoras – however, the pork pie's shorter crown is unique from any other.
They can be tilted for an extra edge and are best suited for those with a long, short or oval face. Pork pie hats are less formal than fedoras and trilbies; furthermore, they are a good option for tall people who don't want to add any height.
Flat Caps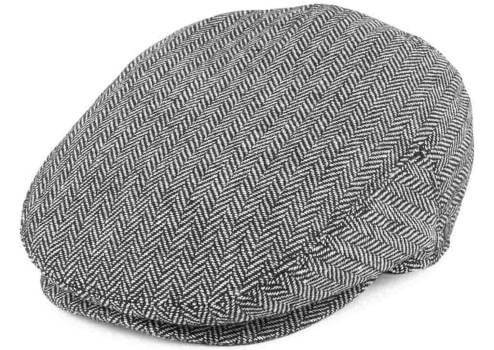 Looking for a classy yet more functional look? Flat caps might be for you. Like an ivy cap, it has a flat top, however it spouts a longer brim.
Flat caps will come in more casual styles and allow for more casual looks. Additionally, they will create more functionality due to the longer brim and are best used for scenic bike rides and brisk walks.
Ivy Caps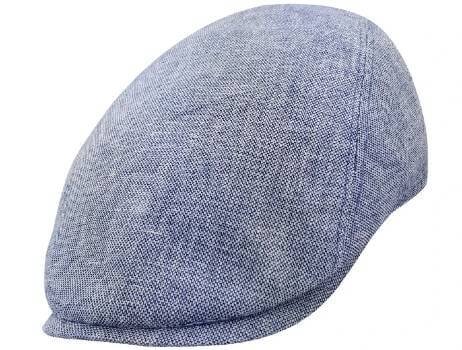 Looking for an extra bit of class, but don't want to overdo it? Ivy caps got you. With a short brim, these flat-headed caps will have you looking like a proper gentleman out of an English novel.
Ivy caps come in all sorts of materials, and the most popular pattern you might find is plaid. You'll find that wearing knitted sweaters, vests, and most fall attire will complement ivy cap's sophisticated but not over the top style.
Newsboy Caps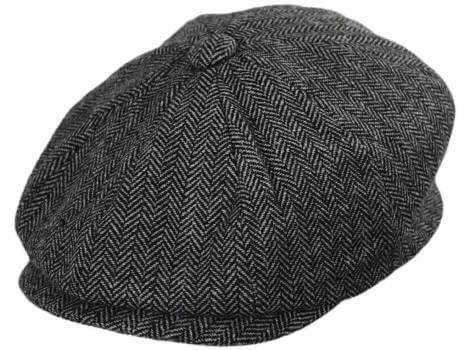 Looking for a more modern, edgier look to the flat cap? A newsboy cap is it. Like a flat cap or ivy cap, the crown is flat but is substantially more round and floppy than those of an ivy or flat cap.
With an accent button on top, they serve as an edgy alternative to the casual wear of a flat cap. Like flat caps, they are best suited for everyday activities and are not suitable for cold or hot weather – therefore, making them perfect for fall.
Greek Fisherman Caps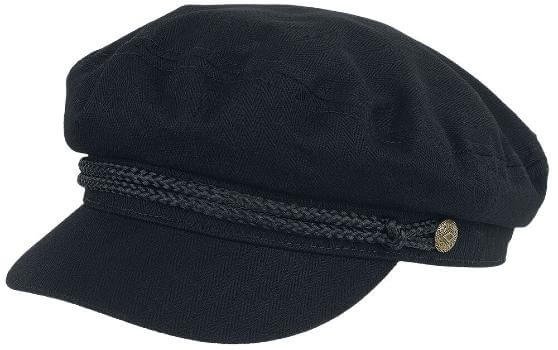 Is your outfit in need of a more rugged look? You might be looking for Greek fisherman hats. These sturdy hats are feasible for cold outdoor weather and activities, yet if chosen with solid bold colors and added embellishments, they can dress up an outfit.
To dress up an outfit with a greek fisherman cap, look for embellishments and unique details. Naturally, they have a rugged look, so it's vital to always contrast them with modern clothes to not look dressed down.
Western/Cowboy Hats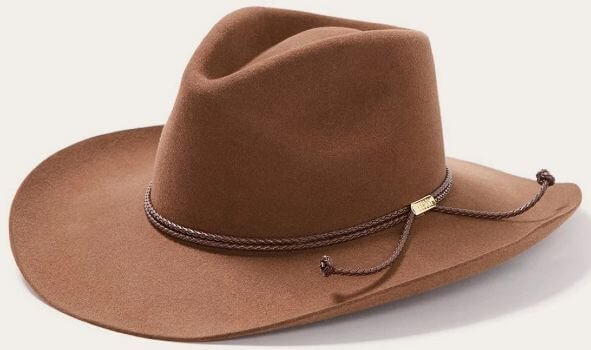 Want to look wild and exciting? This hat will surely add an element of danger to your look. Western style hats have come a long way from the days of Indiana Jones and country festivals and can be seen as a staple for those looking for an added edge.
A well-styled western hat adds a sophisticated yet carefree edge to any outdoor look. These work best with plaids, brown leather jackets, any jean jacket and most button-ups, however cannot dress up any outfit and are not recommended for formal events.
Top Hats
Want to stand out from the crowd? The iconic top hat will have all eyes on you. This statement piece is best known because of president Abraham Lincoln and can be found in many heights and styles.
Top hats, also called cylinder or topper hats, are generally reserved for more formal and elegant attires and can clash if worn with a casual look. If you must wear a top hat with a semi-formal look, it's best to go with plaids or other sophisticated patterns such as houndstooth.
Beanies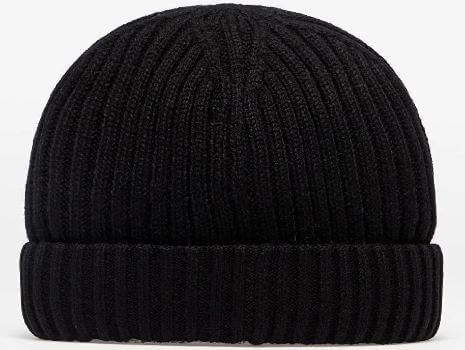 Crave function and style? The universal beanie is the one for you. Historically beanies were reserved for more casual looks and coined as the skateboarders' hat but have evolved considerably.
The modern beanie can dress down more formal outfits or compliment sophisticated streetwear looks without making them too casual. Black beanies are incredibly universal and are a staple in many men's closets.
Bucket

Looking to stylishly revive the 90's? The bucket hat can help you with that. Today great bucket hats are a staple in urban wear and can easily tie any streetwear together.
These are best for a more laid-back look and are generally best styled with oversized t-shirts, jeans and runners. A wide variety of hip-hop and pop stars today can be seen wearing bucket hats as they come in all different styles and colors and are known to be universal.
Booney

Want to add function to your bucket hat? Try a booney. Booneys look similar to bucket hats; however, they prioritize function over style. Boonies have a broader and studier brim and a chin strap to keep the wind from blowing it off.
You'll usually see these hats on wilderness expeditions and on those fishing trips. Although made primarily for function, you can find booneys in all kinds of different colors and styles.
Trapper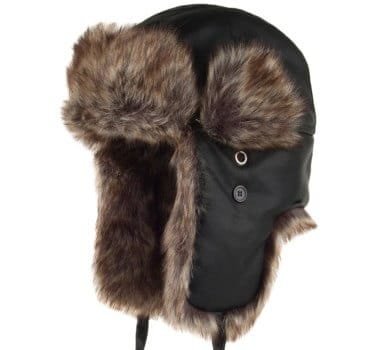 Want to look stylish while keeping warm? Trapper hats are your best friend. These iconic pieces are best known for their flappy sides and their ability to keep the ears of those wearing them incredibly warm.
Trapper hats can be best styled with flannel button-ups, sweaters and warm fall or winter vests. You'll usually see these worn in the cold wintertime or chilly fall evenings.
Ski Hats
Going for a warm cozy look? Ski hats are your best bet. These are usually knitted beanies and come in varying styles, from long and floppy to tightly knitted.
Ski hats are mostly seen during the colder winter seasons and with standard winter attire such as sweaters and turtlenecks. To dress up an outfit with a ski hat, opt for one with added embellishments and unique details.
Trucker Caps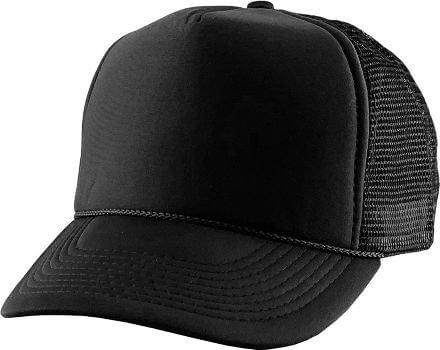 Need a hat that can dress it down? Trucker caps are the way to go. Long gone are the days of only truckers modelling these. Today you can find trucker style caps from all brands.
They are used mainly for outdoor activities such as gathering around the campfire and dressing down outfits. Trucker caps are not recommended for formal attire and are best paired with plaids, vests, jean jackets and button-ups.
Snapbacks
Want a blank canvas to work with? Snapback hats can offer that. Snapbacks today are expressive and easily customizable and allow for logos, names, and emblems to be weaved on.
For a smart-casual look, you can pair a minimally designed snapback with button-ups and natural muted tones. On the other hand, if you're looking for a laid-back hip hop look, sneakers and oversized tees are the way to go.
Baseball Caps
Still don't know which casual hat to use? You can't go wrong with a good quality baseball cap. They are incredibly easy to style and don't create a dramatic change to any outfit.
Because these universal items won't make or break a look, they shouldn't be dependent upon to dress up one. Baseball caps are best worn with other casual wear – meaning that they can adapt to any color scheme or activity.
Why should I care about hats?
A simple hat has the power to ultimately tie an entire outfit together. Yet, this same hat can also destroy your look if chosen incorrectly. Regardless of your end goal, hats have a strong fashion influence and are best used with intent.
In today's culture, men don't need any help figuring out how they want to look – in fact, many know exactly what look they're going for. The problem for many men is that they are unsure of which headpiece is best for the job.
Why should I start wearing hats?
Hats are an easy way to take a look to another level. They can be used for several outfits, and many are functional just as they are stylish.
Aside from style, hats are handy for bad hair days and for days when you don't feel like your outfit has enough pizzaz. Additionally, they can quickly be taken off and on, making them a low-maintenance fashion choice.
What are the best winter hats?
The best winter hats are going to keep you warm, such as a ski hat and a trapper hat. To create cohesiveness and style in your winter attire, you can match them with gloves and scarfs of the same color and pattern.
You can put a well-hidden, thin knitted beanie under any formal headpiece, such as a bowler hat, to create extra warmth for a formal winter look. This will ensure you don't have to give up style for warmth and can be done with most hats.
What are the best fall hats?
The best fall hats aren't going to keep you incredibly warm, but they might add an extra layer. Ivy caps, flat caps, Greek fisherman caps, beanies and newsboy caps are some examples of excellent fall headgear.
These can easily be styled with layers and scarfs for those chilly fall days. The best colors for fall are warm plaids, browns, oranges and neutral earthy tones.
What are the best sun hats for summer?
Sun hats will provide a good amount of protection from the sun but won't be too hot to wear. Breezy pieces made of straw, panama hats and some australian style hats, allow a cool breeze to flow through.
Others such as trucker and baseball caps will provide good coverage from the sun with their long shield. Boater and panama are best for formal summer events, while truckers and baseball caps dress down an outfit.
What are the best casual hats?
A casual hat won't dress up any outfit, but they may tie one together, depending on your desired look. A casual headgear can also come valuable for bad hair days and for the times you are in a rush.
If you are going for a streetwear look, then bucket, baseball caps, beanies and snapbacks can help tie together a look without dressing it up. If you are running out to do errands and just want a something to cover your head, then a dad hat or beanie will do the trick.
What are the best formal hats?
The best formal hats will be able to match well with your attire without looking too dramatic. Solid colors such as blacks or sophisticated plaids are an excellent option when looking at style.
For formal suits, the best hats for men are bowler, derby, and also top hats are the way to go. On the other hand, fedora, trilby, homburg, pork pie, and boater hats can easily add an extra flair for semi-formal looks.
Which hats are the most universal?

If you want to start out with just a few pieces, it is recommended to start with something that will supplement a variety of styles and looks.
Hats such as:
Beanies in solid and neutral colors
Baseball caps without any bold logos or designs
Straw hats of different types (straw Panama hats), colors (light straw hats for days and dark for night) and design (floppy brims for causal events, tightly woven straw and shorter brims for formal events)
Flat caps in solid colors and neutral colors
These can match most general looks and be dressed up with bold colors and unique designs.
When should I not wear a hat?
Generally, it's best recommended to not wear a hat when:
Inside restaurants and coffee shops
At a movie theatre or at a performance in an indoor venue
During the national anthem
When a country's flag is present
Inside people's homes
At mealtimes and at the table
During introductions
When attending a place of worship (unless a head covering is required)
Working indoors, especially in an office environment (unless necessary for your job)
Public facilities such as a school, library, courthouse, or town hall
What hats best suit my face?
While some headwear may look good on one person, it might not suit another. This is due to the shape of someone's face.
For long faces, it's best to go for a wide brim such as a cowboy hat and a short top such as a porkpie. For round faces, something with opposite angular features like fedoras or trilbys will create a good contrast.
How can I make a statement with a hat?
To make a statement:
opt for bold colors and designs
choose less popular hats such as pork pies and newsboy caps over fedoras and basic flat caps
contrast the style of a cap to the clothes you are wearing
the less bold the color or design, the more you can contrast it with other styles of clothes without making them clash (eg., a solid colored beanie with a more formal outfit)
don't mix bold and bright casual hats with more formal attire
tip the brim to the side if fitting.
When will wearing a hat ruin my outfit?
If your chosen hat does not match the level of formality desired, it can quickly ruin an outfit. Top hats, for example, will look poorly fitted with casual clothes.
Additionally, if the color of your headwear clashes with your outfit, it can ruin a look. Bold colors and designs should never be mixed with earthy tones unless trying to make a statement.