This post contains affiliate links, so we may receive a small commission on any purchases through these links. See
Our Affiliate Policy
for more info.
Last Updated: June 13, 2022
Are you thinking of gifting a hat to someone? Maybe a stylish one for your spouse or the trendy ones for your siblings. Hats are no longer confined to formal, eccentric wear. In fact, you'll more often than not see them in contemporary looks. They can also make perfect gifts for the men around you, as hats can elevate any outfit from generic to sophisticated and classy.
You might wonder how to choose a hat for a man since there are a plethora of styles, designs, looks, and shapes available for hats. Selecting one for anyone can be a bit tricky since the shape, features, and size of the face plays an important role in determining what hat will suit you best.
Types of Hats
As there are abundant varieties available, it is handy to know what separates the hat and what look they are best suited for.
Before we delve into that, first take a look at what exactly makes a hat, well, a hat.
A circular brim
A band at the base of the crown
Felt or canvas material
A rigid crown
Round structured style
Different Kinds Available
Classic Fedora Hat
This is the most commonly and popularly known form of a hat. When you think of a men's classic hat, you'd probably be picturing a fedora. It is traditionally a felt hat that has a lengthwise crease extending along with the crown and has pitched sides.
The brim of the fedora is flat, lacking any curve to it that makes it flexible to the user's preference. Lift it or give yourself a mysterious bent look, all is possible with a fedora. They typically go with formal, suited looks.
Panama Hat
Panama hats originated from Ecuador, not Panama, as you might think. Traditionally made from woven palm leaves or straw, they're made for tropical climates. They're lightweight and stylish and resemble fedoras or trilbys in style. They are usually handmade with thousands of weaves woven into them. They're ideal for summers and should not be worn off-season.
Flat Hat
These flat hats are native to English lands and are very popular among celebrities and vintage characters. If you want to go for a classy vintage look, the flat hats will complete it for you. They closely resemble the newsboy hat, another one which was made popular by characters like Tommy Shelby and celebrities like Brad Pitt and David Beckham.
Bucket Hat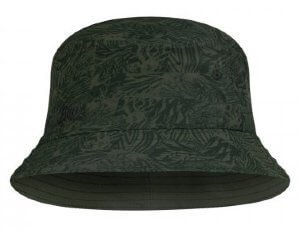 Following the 90s revival, bucket hats are quickly surging to the top trends. You will see them worn plenty as an airport fashion accessory by celebrities that give them an incognito, laid back mysterious, yet urban look. These hats are typically made out of canvas or denim and have a downward sloping brim, that looks like an inverted bucket.
Beanie
These hats are not only fashionable but extremely utilitarian, too. But they're no longer just a simple accessory to keep you warm. They are now paired with high-end fashion styles and look and go well with both formal and laid back comfort wear. You can wear them with stylish long coats or trenches or even with casual everyday wear.
Boater Hat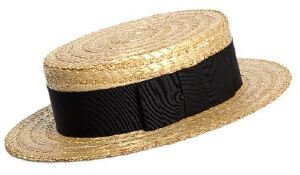 Boater hats are a very popular accessory in the summertime. They give you a smart look and pair well with beachwear and casuals. With their light color, they tend to go well with bright and light colors. Boater hats are good not only as a finishing touch, but also towards keeping you shielded from the sun.
How Do You Pick a Hat?
Choosing the perfect hat for anyone begins with understanding the facial structures of those you want to buy it for.
Here's a guide that will lead you towards choosing the one most suitable for your needs.
Oval Face
Hats that cover your face generously are for oval faces. Hats like fedora, derby, boater, and homburg are ideal.
Round Face
Prioritize height here – look for hats that give you an extended look. Ideal choices are panama and fedora.
Heart-Shaped Face
For such shapes, hats with big brims which detracts from the wide upper section of your face and the narrowness of your chin. Suitable choices include the newsboy hat, the flat hat, and cowboy hats and bucket hats.
Square Shaped Face
For such face shapes, look for hats that will add a bit of softness and curvature to your features. Good choices include bowler hat, beanies, and homburg hats.
Final Thoughts
Simply picking up a hat you like the look of is not the answer. A lot of times, you may pick an outdated style of hat or one that is completely wrong for your face or outfit. That is why it is important to know what exactly to look for in terms of shapes, designs, and look when buying hats.