Last Updated: August 3, 2023
When it comes to Miami fashion for men, staying stylish in the hot and humid weather is a top priority. Here are some fashion tips to keep you looking cool and fashionable in the Miami heat:
Opt for lightweight and breathable fabrics like linen and cotton to stay comfortable.
Choose light colors that reflect sunlight instead of absorbing it, such as pastels and whites.
Wear loose-fitting clothes to allow air circulation and prevent excessive sweating.
Invest in a good pair of sunglasses to protect your eyes from the bright Miami sun.
Don't forget to wear sunscreen to protect your skin from harmful UV rays.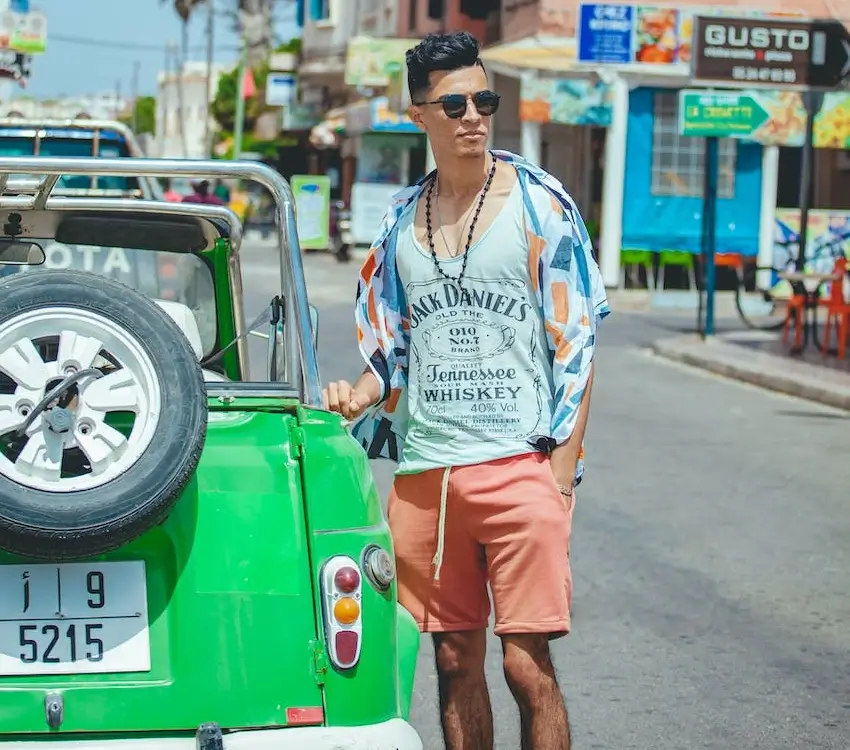 The Hottest Men's Fashion Brands in Miami
When it comes to fashion, Miami is home to some of the hottest men's fashion brands. These brands offer trendy and stylish clothing that reflects the vibrant Miami lifestyle. Here are a few of the top men's fashion brands to check out:
Good Thinking – Known for its modern and edgy designs.
U Rock Couture – Offers a mix of casual and formal wear with a Miami twist.
Accessorize Your Miami Look
No Miami fashion look is complete without the right accessories.
Here are some must-have accessories for men to enhance their Miami style:
A stylish Panama hat to protect yourself from the sun and add a touch of sophistication to your outfit.
A pair of trendy sunglasses to shield your eyes and give you a cool Miami vibe.
A statement watch to add a touch of luxury and complete your overall look.
A stylish beach bag to carry your essentials when heading to the beach or pool.
From Beach to Bar: Dressing for Every Miami Occasion
Miami offers a variety of occasions, from beach parties to upscale bars.
Here's how to dress for different Miami occasions:
Beach Party
Opt for colorful swim shorts, a lightweight linen shirt, and a pair of sandals for a casual and stylish beach party look.
Poolside Gathering
Pair your swim trunks with a stylish polo shirt and slip-on loafers for a relaxed yet refined poolside outfit.
Night Club
Dress to impress with a tailored suit, a crisp dress shirt, and polished dress shoes for a night out at a Miami nightclub.
A Showcase of Men's Style in the Magic City
Miami Fashion Week is a highly anticipated event that showcases the best of men's style in the Magic City. During this event, top designers and brands present their latest collections on the runway. It's a great opportunity to stay updated with the latest Miami fashion trends and get inspired for your own style.
Frequently Asked Questions
What are some popular Miami fashion trends for men?
Some popular Miami fashion trends for men include vibrant prints, pastel colors, linen clothing, and statement accessories.
Where can I shop for Miami fashion for men?
The best place to shop in Miami for men's fashion is at local boutiques and department stores in the Miami Design District, or online retailers that specialize in Miami-inspired clothing.
How can I stay stylish in the Miami heat?
To stay stylish in the Miami heat, opt for lightweight and breathable fabrics, wear light colors, and accessorize with hats and sunglasses.
Expert Advice
When it comes to Miami fashion for men, it's all about embracing the vibrant and colorful Miami lifestyle. Experiment with bold prints, bright colors, and lightweight fabrics to stay cool and stylish in the Miami heat.
Don't be afraid to accessorize with statement pieces like Panama hats and stylish sunglasses. And most importantly, have fun with your style and let your personality shine through!