This post contains affiliate links, so we may receive a small commission on any purchases through these links. See
Our Affiliate Policy
for more info.
Last Updated: July 27, 2023
From being a part of sports uniforms to becoming a fashion trend, caps have sure seen a lot of ups and downs over the history of their existence.
Even a perfectly put together outfit can be taken to another level with the right kind of cap. The important thing is to know how to wear a cap for guys and which one to pick for your outfit. The finishing touch takes the generic causal look to urbane and contemporary.
What, then, to look for when you decide on a cap for your outfit? Well, other than deciding what kind of cap you want to choose, you also have to be careful how you place them on your head.
Types of Caps
When you think of a cap, the image of a baseball cap immediately springs to mind. But those are not the only kind of caps available today. Here are some of the varieties of caps that you can include in your casual, sporty, and contemporary outfits.
Baseball Caps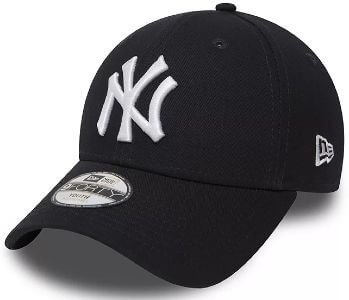 You might have an idea, depending on the name, that baseball caps came into existence because of baseball. These types of caps were first worn by the players of Brooklyn Excelsiors in 1860. But it took a few decades before baseball caps were commonly incorporated into casual wear because of televised games.
Mostly, you will see outfits for sportswear and streetwear using these fitted caps as an accessory. But other than that, they have been commonly known to save you on bad hair days, from the scorching sun and as airport fashion, too. Styling these can be a bit tricky, especially if you're wearing glasses or have long hair. So it is essential not to experiment and go wild on the outfits, if you're sporting a baseball cap.
Snapbacks
Snapbacks are a cousin to baseball caps. They can often be confused for the other because of their similar styles. Though extremely similar, snapbacks should not be interchangeably known as baseball caps.
Firstly, the snapbacks differ in the design of the adjustable strap at the back. Baseball caps do not have adjustable straps, or snaps as they're called, that is why a baseball cap has to be chosen based on its fit.
Snapback caps offer some room as they can be loosened or tightened at the bag, giving them a one size fits all quality. They also have wider and flatter brim when compared to baseball caps.
Furthermore, unlike baseball caps, snapbacks aren't only used for sportswear. They are a popular accessory used for any contemporary, hipster, and casual look. You might see them often paired with baggy casuals or stylish college wear.
Dad Cap
You might've guessed, but yes, they're very popular with dads or something your old man would wear. They offer a simplistic and more comfortable design when compared to the other ones. They have a simple curve and have an unstructured design, unlike the fitted caps. They often have metal, leather, or canvas straps at the back to adjust accordingly. Check out some of the best dad caps here.
5 Panel Cap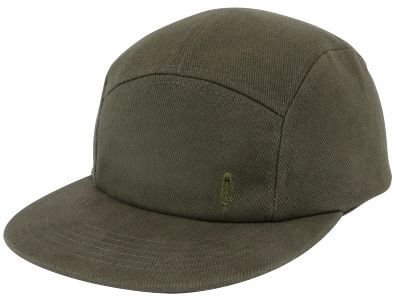 The 5-panel caps come with a flatter bill and a shallower crown. They include 5-panel designs that are present, one on both sides, two at the top, and one on the front. Similar to trucker caps, these aren't as popular presently, but go well with all printed outfits and baggy streetwear.
How Do You Wear a Cap Properly?
All these caps have one extended bill or brim at the front that doesn't leave many options to style them, with besides alternating on the colors and types. Still, there are tricks and ways to make it seamlessly complement your look and add a little bit of swag to your outfit.
Wear Them Forwards
That's right. Wear them as they were designed to wear. You can pair a cap as an accessory for casual, smart, or nerdy looks. Even rock them on sportswear or just use them as a minimalist accessory to go with your simple summer clothes.
Wear Them Backwards
Wearing a cap backwards is a style more complementary to streetwear and hip hop looks. To complement your hipster outfit. You should avoid wearing them with anything other than contemporary clothes. Otherwise, you can end up with an unintended outdated look.
Wear Them Sideways
Now, this is something that should be avoided unless you're confident you can pull this off. It was in trend once, but now it gives off more of a childish and silly look, than a confident or urbane one.
Final Thoughts
From giving celebrities an incognito look to becoming a part of everyday casual wear, caps provide a lot of variety in both shape, styles, and use.
When choosing, remember colors and designs matter a lot, too, as it helps you properly combine the cap with your outfit and avoid making any fashion faux pas.